History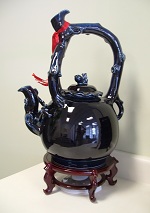 The practice and teaching of Traditional Chinese Medicine (TCM) is more than 5000 years old. The earliest text on the subject, The Yellow Emperor's Classic of Internal Medicine (Huang Ti Nei Jing Su Wen Ling Shu), said to be written in the 1st and 2nd centuries BC, is still relevant to the teaching of acupuncture and Chinese herbal medicine today.
Scientific theory and investigations in recent history have added to our understanding of the physiological mechanisms that may contribute to the acupuncture effect, and to our understanding of the pharmacological basis of Chinese herbal medicine. However, the unifying framework of this form of holistic therapy was developed and has been refined over 5000 years of clinical application in China and many Asian countries.
The major theoretical foundations of this science remain unchanged. Its continued evolution as a therapeutic system, in view of the impact of Western medical practices, attests to the effectiveness of this method of treatment and the soundness of the ancient theoretical basis of diagnosis and practice that are used by the traditionally trained practitioner.
What Is Chinese Medicine?
The term "Chinese Medicine" refers to a number of practices, especially acupuncture and herbal formulas as well as their theoretical basis. Traditionally, the theory of Chinese medicine is a theory of nature, health and disease.
The forces underlying the theory are described as:
Only when all of the underlying forces and systems are in harmony and balance, health can be achieved and maintained.
Chinese Medicine Today
Doctors combine Chinese and Western medicine treatments in many hospitals across Asia. Recently, a few hospitals and centers across North America have opened in-house acupuncture clinics. While these clinics limit the scope of their practice to such areas as pain treatment and management, TCM is used in Asia to treat far more ailments. In the near future, TCM will no doubt be recognized as an effective alternative to the costly practice of Western medicine.
There are many reasons that TCM and Chinese herbal medicine are a viable means of treatment:
Modern pharmaceutical drugs have been produced, tested and put into use during this past century, following long use as crude herbs in China
Pharmacological testing- giving herb extracts to laboratory animals or applying them to cell cultures, has been carried out on hundreds of Chinese Herbs during the last forty years. It has been demonstrated that most of the herbs have significant physiological activity and very often this activity correlates well with the traditional use of the herb
Clinical studies, utilizing single herbs, or more often complex formulas, have been carried out by large scale hospital trials involving hundreds of patients. The results of the studies clearly indicate that diseases that fail to respond satisfactorily to modern pharmaceutical treatments often do respond remarkably to herbal therapy
TCM is non-invasive and most treatments are painless
Today, in the US, many western medical doctors understand the benefits of combining western medicine with TCM. We encourage patients to investigate all treatment options available to them
Many insurance companies cover a portion of the cost of acupuncture. Be sure to check with you plan administrator for details.